Michael Linn, LPC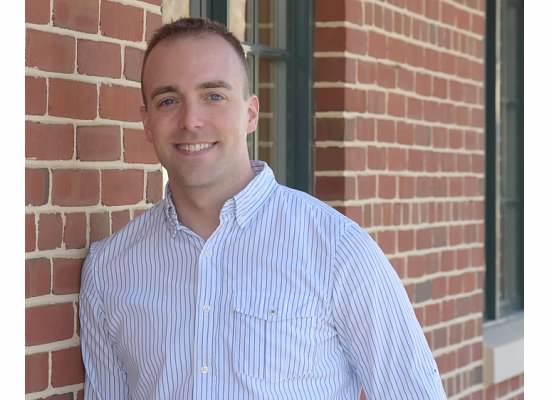 Michael Linn is Board Certified by the National Board of Certified Counselors and is a Licensed Professional Counselor in the state of Pennsylvania. He obtained his Bachelor's Degree in Human Development and Family Studies from The Pennsylvania State University and his Master's Degree in Counseling from West Chester University. Michael has over 10 years experience in the counseling field with more than half of his years of experience working in Franklin County.
Michael works with adults, couples, and families. His areas of expertise cover working with anxiety and depression related disorders, sexual addictions/sexual health, grief and loss, and also couple's conflict. Michael uses an eclectic blend of therapy appropriate for the person he is working with. His preferred method of treatment is Cognitive-Behavioral Therapy and Gottman Couples Therapy.
Over the years, Michael has received extensive training and certifications in cognitive behavioral therapy, trauma related disorders (PTSD), porn/sexual addictions, behavioral addictions, and marital therapy.  He is certified in the Prepare-Enrich assessment, one of the most widely used relationship and skill building programs for premarital education and preparation and marriage enrichment. Michael has been sought out as a clinical supervisor to other counselors and taught seminars on a variety of mental health topics.  In 2020, he received training in administering Telehealth services for outpatient mental health services. 
He is a long-standing member of the American Association of Christian Counselors and the American Counseling Association. Michael has served in leadership with the alumni association board at The Pennsylvania State University.
Locally, he spent a number of years as a contributor for The Chambersburg Public Opinion, in which he wrote a monthly column about counseling topics.  Michael has been a member of the Chambersburg Chamber of Commerce and Downtown Partner.  More recently, he has been a featured guests on multiple podcasts.
Michael resides in Chambersburg with his wife and their two sons.
Valerie Palmer, LPC, ICAADC

Valerie Palmer is a Licensed Professional Counselor in the state of Pennsylvania and is an International Certified Advanced Alcohol and Drug Counselor.  She began her career with her undergraduate studies at The Pennsylvania State University where she earned membership in the prestigious Phi Kappa Phi Honor Society during her junior year.  She graduated with a major in Human Development and Family Studies and a minor in Psychology.  She continued on to Messiah College, where she graduated with a Masters in Mental Health Counseling and earned membership in the Professional Honor Society of Chi Sigma Lota.
Valerie has witnessed firsthand what mental illness can do to an individual and the family.  She has also seen how the power of positive thinking, knowledge and support can help an individual create a better life by having an illness become more manageable. 
One of her ambitions was to work on a psychiatric unit where she could increase her knowledge about mental health issues.  During her years working at a psychiatric facility she worked with individuals with major depression, bi polar, schizophrenia, delusions, anxiety, trauma and substance abuse. Through her experience, she found the need to continue her education and learn more about the connection between mental illness and substance use.  She has experience working in a correctional and outpatient setting.
Valerie specializes in dual diagnosis treatment and uses a diverse style of Motivational Interviewing, Acceptance and Commitment Therapy, Reality Based, Solution Focused, Cognitive Behavioral, Gestalt and Psycho-education. 
Ms. Palmer is able to provide Drug and Alcohol assessments, which includes the necessary reports.
Valerie is certified as a Grief Counselor and an Anger Management Specialist. She is a member of the National Board for Certified Counselors and the American Counseling Association.
She enjoys spending time with her family and being a member of a Pet Therapy Team with her certified therapy dog, Monique.   
Kristine Steinour, LPC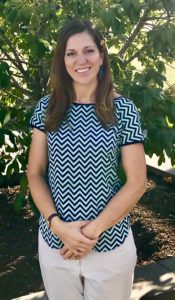 Kristine Steinour is a two-time graduate from Shippensburg University with her Bachelor of Arts and Master of Science degrees.  Ms. Steinour has 14 years of post-graduate training and experience working with adolescents and adults.  She has varied experience working in inpatient and outpatient mental health settings. Some of her experience has also focused on substance abuse treatment and school-based therapy.
Kristine specializes in the treatment of the following areas:
Depression
Anxiety
Panic Disorders
Bipolar/Mood Disorders
PTSD
Grief
Anger Management
Self-Esteem
Women's Health
Co-occurring issues
Ms. Steinour is eclectic in her approach, but primarily uses cognitive-behavioral and client-centered treatment modalities.  She dedicates herself to being like a life coach for her clients and likes to teach more adaptive coping mechanisms through individual, family, and group therapy. Kristine enjoys bringing spirituality into work with clients if/when the client presents this as an area of importance. Kristine also has life experience that she brings to the table with overcoming her own anxiety and ADHD symptoms.  In addition, she is currently raising a child with special needs.
Kristine is married and has two children.  In her spare time she enjoys walking, spending time with her family and pets, and watching her beloved Pittsburgh Steelers.